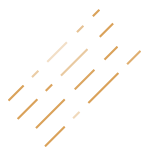 CHINA'S LEADING DANCE EVENT ORGANISERS,HOLDING PARTIES IN UNIQUE AND UNUSUAL LOCATIONS ACROSS THE CAPITAL.
SnowMelt Festival
---
SPRING┃Skiing Ending Season Rave Party
Great Wall Run Festival
---
SPRING┃Rave & Run on the Great Wall
Great Wall Camping Festival
---
SUMMER┃24 Hours Non-Stop Party, Enjoy sunrises and sunsets by the Great Wall
Great Wall On Air Festival
---
AUTUMN┃Great Wall On Air is the brand-new Great Wall theme live stream promotion project presented by BOOM. The aim is to publicize the essence of the Chinese excellent traditional culture, to spread the Great Wall world heritage values and to reach out the spirit of the Great Wall, through inviting the global outstanding artists to perform respectively on the different passes of the Great. We hope with the live stream platform combing with the excellent audio and visual experience, the young Chinese people and foreigners can really feel the Great Wall to a more profound understanding and resonance all over the world.
BOOM Castle Festival
---
AUTUMN┃China's Spookiest Halloween Festival
Great Wall Snow Festival
---
WINTER┃Rave & Ski by the Great Wall
BOOM Countdown
---
WINTER┃BOOM Countdown Hot Spring NYE Party
Performing & Exhibiting
---
Want to play at our festival? We've accepted submissions for a number of performance slots at each festival, please send an email to steve@greatwallfestival.com
For non-musical performance, exhibits or installations, please send an email to info@greatwallfestival.com